BMW European Delivery – 2014 – Itinerary and Paris
In the summer of 2014, Tomo and I were invited to a wedding reception of good friends in Ghent, Belgium. I certainly wanted to go, and it would create a nice excuse to travel to Europe in the summer. I had been back from Japan for a few years, and while the Prius I bought when I moved back to the States was nice, it wasn't like the BMW I had prior to moving to Japan. With a plan for Tomo to move back to the US once his Green Card was approved and the need to have a car for him, we decided another car was necessary. He could drive the Prius and I could do European Delivery of a new BMW, all in support of a friend's wedding reception. What turned out to be the most expensive wedding reception trip I've ever taken.
I worked with a BMW dealer in the area to initiate the delivery. I decided on a 328d and it was available for European Delivery. Pickup was scheduled for July 4 – very independent of me. Unfortunately, on June 14, I had a bicycle crash. I have no recollection of actually crashing, but I do remember seeing a friend who happened be the first on the scene and telling him to call 911. I had a concussion, and a pretty sore hip, but not a lot of road rash. I think I hit a sink hole in the road and did an endo. Anyway, not the best way to start a trip – 2.5 weeks after a bike crash.
The trip took us to Paris, then Munich, Zermatt, Grindelwald and the Jungfraujoch, Niedermorschwihr, France, Luxembourg, Amsterdam, The Hague, Rotterdam, Ghent, and Frankfurt.
Paris
We met in Paris as that made the most sense from the US and from Japan. Plus, Paris. We took advantage of points (a common theme) and stayed at the Park Hyatt on the Place Vendome. I've been to Paris a lot because I spent some months living in Luxembourg and liked to go to Paris for the weekend. I had never been to Canal St. Martin in the 10th arrondissement, and Tomo suggested it. We visited there and had a nice dinner at Le Verre Volé. Here's a brief review from Bon Appetite magazine. Note the Japanese references – and now you can see how we ended up there.
Our time in Paris was limited to less than 24 hours, but we powered through to avoid jetlag as much as possible.
The next morning we got up early and went to a pastry shop, Poilâne, on Rue du Cherche-Midi, in St. Germain Des Près. The specialty we sought was … a cookie! Les Punitions Shortbread cookies to be specific. Japanese guidebooks get very detailed in their recommendations. They had some great pastries as well.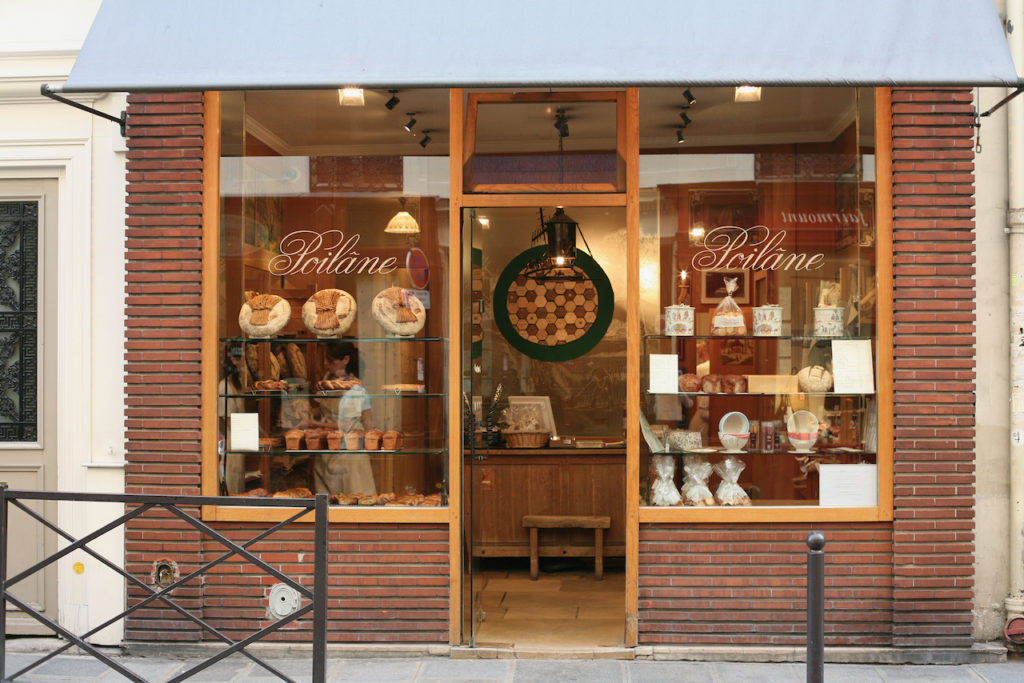 And just like that, off to Munich.